4 Healthy Lunch Ideas For  Easy & Effective Weight Loss
For those looking to lose weight, you will learn the 4 healthy lunch ideas for easy & effective weight loss you know it can be a challenging process. Some struggle to get the process started while others struggle to keep up the hard work. They may reach a peak in which they aren't losing any more weight and aren't sure how to increase their progress. Others simply don't know where to begin.
The other struggle many have is that during their busy work week, they simply don't have the time to work out and cook healthy meals. They end up grabbing fast food during their quick lunch break, taking part in work celebrations in which there are unhealthy treats being passed around, and potentially skipping breakfast to get to work on time.
All of these things are a recipe for weight gain. So what can people do to help with their weight loss? The key is to start eating health lunches for weight loss and the rest will fall into place. Here are some excellent lunch recipes for those looking to lose weight.
MOST VIEWED ARTICLE:  3 EFFECTIVE FOODS TO LOSE BODY FAT FAST™ Click Here To Read More
Lunch Ideas For Weight Loss
Whether you're looking for a healthy lunch on the weekends or you are looking for food to prepare and bring to work for lunch, here are some healthy recipes to try. Not only will they taste great, but will also help you during your weight loss journey.
Following recipes are as follows:
1.Roast Beef and Horseradish Wrap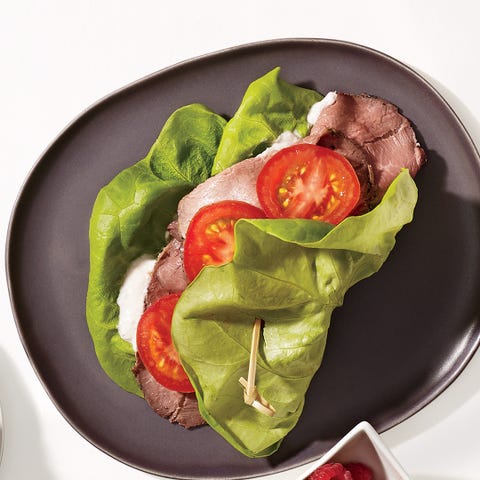 Calories: 300
Greek yogurt is a great mayo substitute—even light mayonnaise can't compare when it comes to saving calories and fat.
Ingredients:
2 Tbsp 2% plain Greek yogurt

1 Tbsp horseradish sauce

2 leaves Bibb lettuce

4 slices lean deli-style roast beef

4 slices tomato

1 cup fresh raspberries


Directions:

Combine yogurt and horseradish, and spread on lettuce. Top with roast beef and tomato, and roll into a wrap. Serve with raspberries.
---
2.Tofu Salad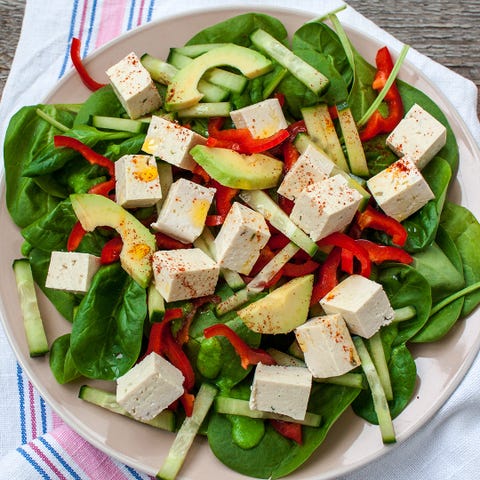 Calories: 330
Almonds are great for a healthy and slim gut: A Penn State study of 52 adults found that people who ate 1.5 ounces of almonds a day for six weeks reduced their belly fat and waist circumference more than those that ate a high-carbohydrate, calorie-matched snack.
Ingredients:

1 Tbsp soy sauce

1 Tbsp almond butter

1/8 tsp minced garlic

4 oz tofu, extra firm, thinly sliced

1 cup snow peas, slivered

1/2 tsp sesame seeds

2 Scandinavian crispbread crackers


Directions:

Whisk soy sauce, almond butter, and garlic. Toss with tofu and snow peas. Top with sesame seeds, and serve with crackers.
---
3.Winter Sausage and Lentil Salad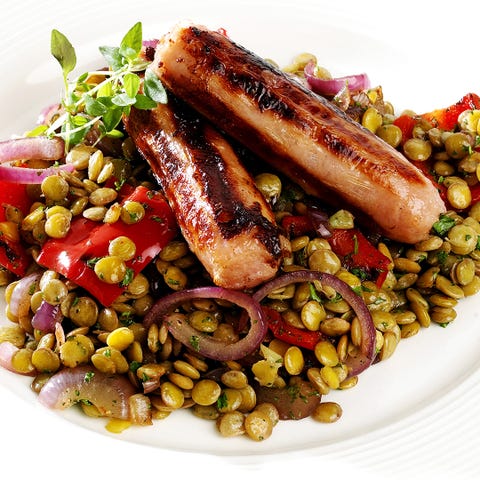 Calories: 390
Chances are you're not utilizing fennel in your cooking, but you should be—it's loaded with phytonutrients, vitamin C, fiber, folate, and potassium.
        Ingredients:
1 link pre-cooked chicken sausage (3 oz)

1 tsp garlic salt

1/2 cup cooked lentils

1/2 bulb fennel, finely diced

1/2 Granny Smith apple, finely diced

1/2 stalk celery, finely diced

2 cups arugula

1 tsp olive oil

1 tsp red wine vinegar

1/2 tsp Dijon mustard


Directions:
---
4.Egg Salad Sandwich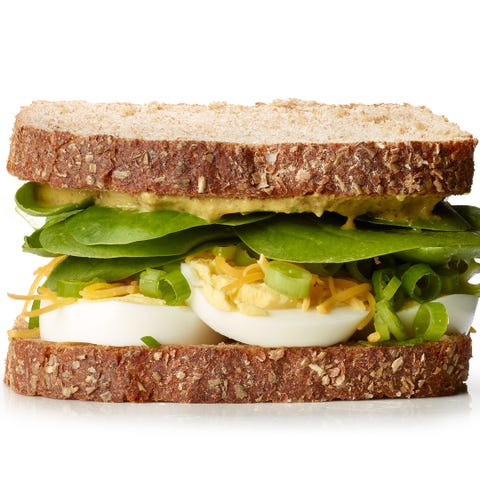 Calories: 303
Unlike some of its sugary condiment cousins, Dijon mustard tallies just five calories per teaspoon.
          Ingredients:
1 tsp Dijon mustard

2 slices multigrain bread

1 hard-boiled egg, sliced

2 Tbsp shredded cheddar cheese

1/4 cup chopped scallion

1/4 cup raw spinach

Juice of 1/4 lemon


Directions:

Spread mustard onto bread slices, then layer egg, cheese, scallion, and spinach on top. Drizzle with lemon juice.
MOST VIEWED ARTICLE:  3 EFFECTIVE FOODS TO LOSE BODY FAT FAST™ Click Here To Read More